For Seniors:
SeeYouLink Shell for Windows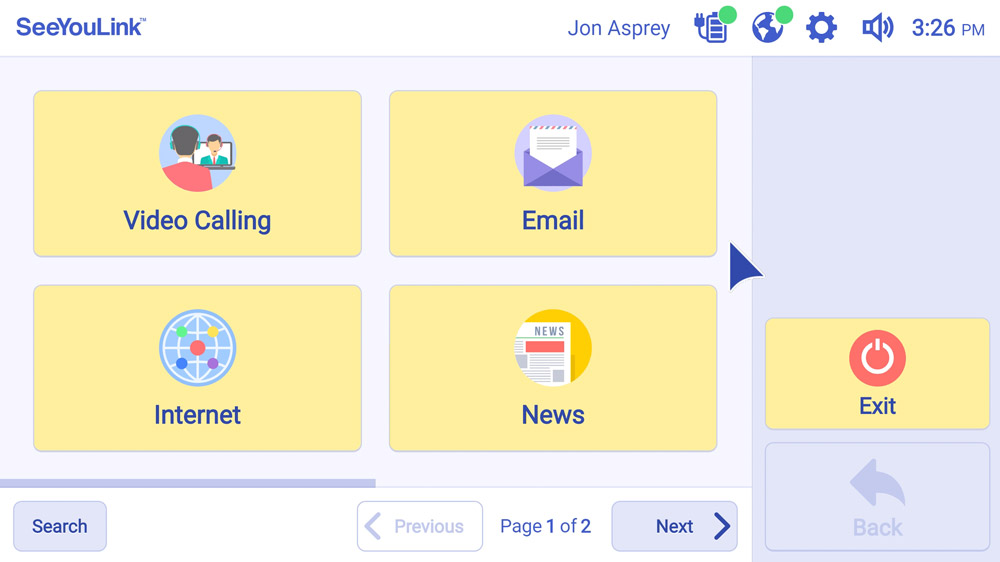 When installed on Windows device (tablet, laptop, desktop or PC-stick for TV), SeeYouLink Shell acts as the one-and-only interface for the senior, hiding all the complexities of the underlying system and preventing any unintended action that would jeopardize the system functionality or user safety. It provides access to Email, Video Calling, Photos, Games, News, Weather, Web Search, and others.
SeeYouLink Shell requires free account registration. After the 15 days trial, you can continue with SeeYouLink Free limited to Video Calling feature only, or purchase SeeYouLink Premium monthly or annual subscription starting at $15/month.
Download
Supported versions
Windows 7, Windows 8, Windows 8.1, Windows 10
Minimal Hardware Requirements :
2GHz CPU 2GB RAM
500 Mb Hard Drive Space
Screen resolution min. 1024x768
For Video Calling
Microphone, speakers and webcam and at least 2Mbps Internet connection
Recommended, but not Required
Touch screen computer, without keyboard and mouse will provide simplest possible user experience
For Friends and Family of Seniors:
SeeYouLink Calling App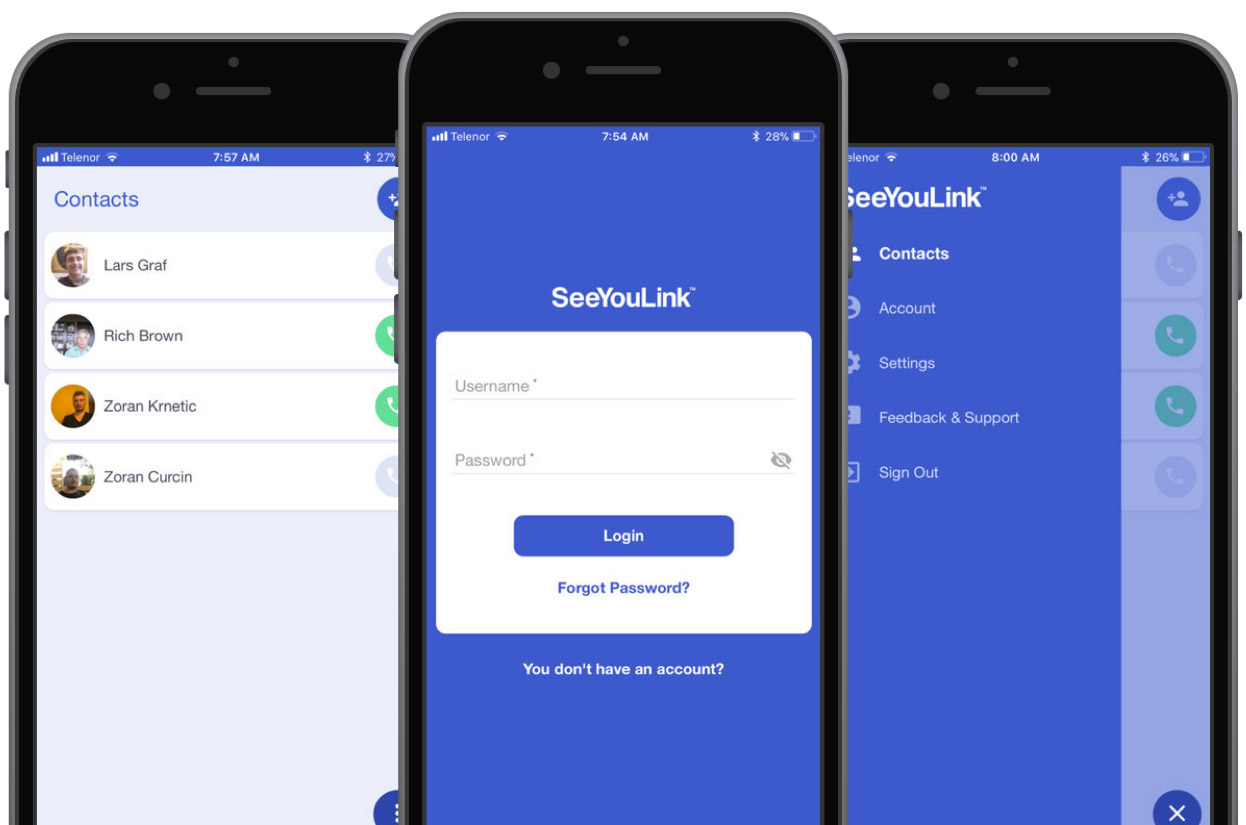 SeeYouLink Calling App is a free web app that enables secure and private video calls between seniors using SeeYouLink Shell and their friends and family.
Click to open in new window
Supported Browsers
Chrome and Firefox Browsers on Windows, Mac and Linux
Safari 11+ on Mac
Microsoft Edge 15+ on Windows
Chrome and Firefox Browsers on Android 5.1+
Safari Browser on iOS 11+
For Professionals:
SeeYouLink Console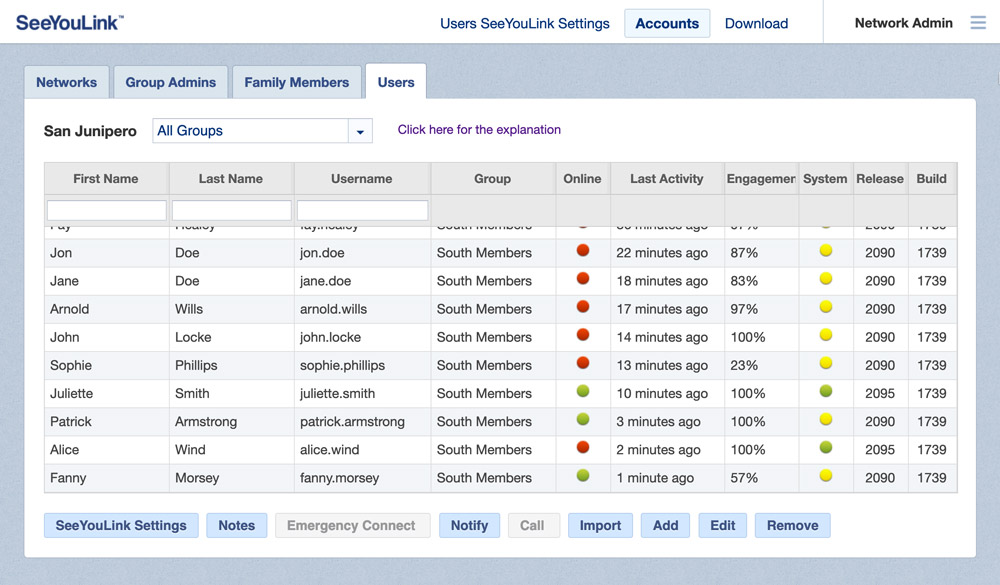 SeeYouLink Console allows management of the older adults user experience, secure role-based administration, detailed, actionable statistics, and communication tools such as video calling, emergency connect, instant messages, and others.
Click to open in new window
Supported Browsers
Chrome on Windows, Mac and Linux